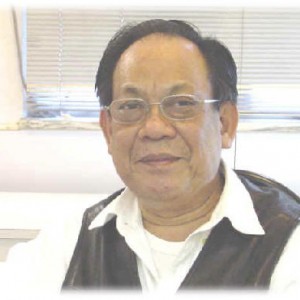 Dr. K H WONG  was born in Hong Kong in 1936 and he is now a registered Chinese Medicine Practitioner with the Chinese Medicine Council of Hong Kong.
He graduated from the Guangzhou Medical Training School (廣州市醫士學校) at the age of 18 and received further training from the training college of the Ministry of Health in Guangdong (廣東省衛生幹部進修學院) as well as a further 6-month training in anaesthesia in Guangzhou.
WONG  had been a surgeon in Lok Zhang Hospital (樂昌) for over 10 years in Guangzhou and had held the positions as analgesist, executive director of the medical manufacturing company which specialized in the production of both Chinese and western medicines for the hospital in 1970's .
After returning to Hong Kong in 1979, Wong used his knowledge in traditional Chinese medicine to serve the community.  He opened his clinic  in Quarry Bay, Hong Kong and worked as a Chinese medicine doctor since then.  He focused his attention on the treatment of the common recurring disease – liver disease.  Over the past 20 years, he developed a sound understanding on  hepatophilic  viral disease and believed that TCM treatment is by far an effective treatment  in controlling the disease.
In 2002, Wong was invited to be one of the Chinese doctors of local Chinese newspaper  –  Ta Kung Pao (大公報) which is the only daily newspaper that has a "traditional Chinese medicine" page in Hong Kong and he has published a series of medical articles regarding hepatophilic virual diseases in the newspaper.
Wong has over 50 years of clinical experience in western and Chinese medicine.   In particular, he has a solid understanding of the common recurrent diseases and profound experience in the formulations of traditional Chinese medicine.